 Sky Combat Mod Apk v8.0 (Endless bullets)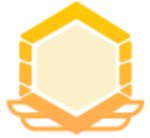 5.5

MOD Info :
Game built-in menu, click the icon in the upper left corner to open
1. Endless bullets
The game needs to be loaded for 1-2 minutes. If you can't enter for a long time, please turn on CC accelerator to speed up the entry The description of Sky Combat
Endless bullets
Sky Combat Mod Apk is a full 3D simulation shooting game where players will drive cool jets to fight at high altitudes and show the heroic appearance of an ace pilot.
Sky Combat Mod Apk Game Content
Sky Combat Mod Apk will provide players with a variety of models to choose from, each model is collected from models that exist in the real world. Each model has its own combat characteristics, and players can choose according to their own combat style and actual combat situations. Fighting equipment can also be combined by the players themselves, with an absolute high degree of freedom. Points earned after winning give players more freedom to transform their fighter. There are a variety of maps in Sky Combat Mod Apk for players to choose from, and each map has the influence of time points, which truly makes the game real.
Sky Combat Mod Apk Game Play
Sky Combat Mod Apk adopts a 5v5 battle form, players will fight with their teammates and use various combat methods to defeat opponents. The Sky Combat Mod Apk has provided players with unlimited bullets, but players still need to pay attention to the fact that the reloading time requires players to wait patiently. Only by grasping the reloading time can they be dispatched accurately and hit the enemy target accurately. The control method of the jet is very simple. Players only need to tilt the screen left and right to control the trajectory of the plane. There are various missiles and weapons on the plane on the left side of the screen. Click the corresponding button to launch an attack. It should be noted that some weapons have cooling. time. Don't blindly click on the screen, or you will easily miss the best time to attack.
Sky Combat Mod Apk has beautiful graphics and simple operation. It is a rare shooting boutique game. If you want to experience more battles, then we recommend Crossout Mobile PvP Action Mod Apk​ to you.
——Uploaded by the user
Show More

Sky Combat
Endless bullets
8.0 Update
- Added new aircraft F-104.
- Fixed bug with quest points.
- Adjusted aircraft controls.
- New interface design in lobby and shops.
- Fixed various bugs in battle.
Show More

Category: Action Publisher: Azur Interactive Games Limited Requirements: Android 5.0+ Publish Date: 08/07/2021