 Spiderman Miles Morales Mobile Mod Apk v1.3 (Player-made)
App Name:

Spiderman Miles Morales Mobile
1.3

for Android
Updated on
Fri Jul 01 15:10:07 CST 2022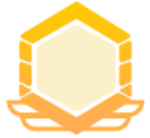 6.2

MOD Info :
Player-made The description of Spiderman Miles Morales Mobile
Player-made
Introduction
Spiderman Miles Morales Mobile Modf Apk is an Action game. Designed by Brian Michael Bendis and Sara Pichelli, Miles Morales first showed in the 2011 comic book Ultimate Comics Fallout. In this story, Peter Parker died in battle, and Miles blamed Peter's death on his own. So he stood up and believed that with great power comes great responsibility. And the death of Spider-Man made countless stans cry for him.
When the Marvel Ultimate Universe came to an end in 2015. A large number of characters in this universe died. Miles was so lucky to avoid this by his super popularity. Entered the Marvel Universe directly, and became an important member of the Spider family. Morales is born in Brooklyn, New York. His father, African-American, Jefferson Davis, is a police officer. His mother, Rio Morales, a Puerto Rican, is a nurse. During his senior year of high school, Miles was bitten by a spider, which is the genetically modified spider that Osborn tried to replicate Peter Parker's superpowers.
New Movements
The battle suit has also been enhanced to some extent. Players can unlock new battle suits through the main mission. Collect props to unlock their favorite battle suits. Unlike the previous game, the battle suits also have many accessibilities, such as reducing the damage of long-range weapons, increasing the speed of energy accumulation, etc. Different battle clothes or decorations have different effects, which is convenient for players to deal with special battles.
New Skills
As we all know, Miles was bitten by a spider created by Norman Osborn trying to replicate the superpower of Spider-Man. It has the functions of bioelectricity, venom, and invisibility. So the skills are based on bioelectricity and venom, such as area-based bioelectricity AOE attack and electric shock, etc. Passive skills enhance the effects of venom and lightning. Miles' suits have weapons to choose from, which are spider silk, mines, and holographic projections. The rational use of weapons can make the battle easier and more efficient, which also makes the battle more diversified. Spider silk can imprison enemies and avoid tedious battles. Mines can directly paralyze nearby enemies and holographic projections can disperse the enemy's power.
Highlights
1. Air strikes are the first choice for upgrades. Other spider silk items are optional.
2. A great way to train the player's reflexes, avoid any danger and keep safe.
3. Exciting combat gameplay, and smooth PK challenge.
Features
1. Fight against the enemy and defend the tranquility of the city.
2. Many costumes in the game allow players to cheat.
3. Familiar with Manhattan, the visual distance is long.
If you are interested in superheroes, you can click the links below to download them.
——Uploaded by the user
Show More

Category: Casual Publisher: WHWL Requirements: Andriod 5.0+ Publish Date: Fri Jul 01 15:10:07 CST 2022
Show More

Spiderman Miles Morales Mobile
Player-made
1.3 Update
Updated on 

Fri Jul 01 15:10:07 CST 2022

增加BOSS犀牛人。
Show More

Reviews (0)

Write Review No content~