 Zombie Tsunami Mod Apk v4.5.123 (Mod Menu)
4.5.123

for Android
Updated on
Fri Feb 03 12:17:51 CST 2023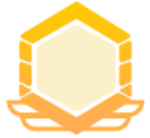 6.2

MOD Info :
Mod Menu
1. Speed up
2. Summon the Chinese Dragon (can only be summoned once in a round)
3. Remove ads
4. Unlimited purchase of paid items The description of Zombie Tsunami
Mod Menu
Zombie Tsunami Mod APK is a casual game developed and published by the French company MOBIGAME. It has captivated millions of players across the globe with its engaging gameplay and user-friendly controls. Next, I will introduce the relevant content of this game to the players.
How to Play Zombie Tsunami Mod Apk
Collecting bonuses will turn hordes of zombies into different creatures. Bonuses can be activated by collecting special boxes with question marks. Boxes will appear periodically during the game. After collecting treasure chests, hordes of zombies will appear in the form of bonuses. Prizes are randomly assigned. However, if you have any tasks that require rewards, the game may assign rewards for your convenience. Bonuses can be upgraded or expanded in the market or through Zombirds. The bonus ends with two parallel coin columns with audio, after which the zombie reverts to its standard form.
How to Free Download Zombie Tsunami Mod Apk Hack
PlayMods provides players with a cracked version of this game, players can use unlimited money for unlimited upgrades: Zombie Tsunami Mod Apk
Zombie Tsunami Mod Apk Hacked Content
1. Speed up
2. Summon the Chinese Dragon (can only be summoned once in a round)
3. Remove ads
4. Unlimited purchase of paid items
Zombie Tsunami Mod Apk Guide & Tips
1. Familiarize yourself with the basics of the vehicle: When running in the game, you will gather a large number of zombies who can flip the vehicle. After you roll over a few cars, you'll find some extra brains. The three types of vehicles you encounter require a specific number of zombies to help overthrow them. For example, a car requires 4 zombies to flip, and each zombie earns you 1 brain. The bus requires 8 Zombie Flips to get 2 Brains and 2 Zombie Runners each. The tank requires 12 zombies to flip, and each zombie gets 3 brains and 3 zombie runners.
2. Get to know those Giant Zombies and Ninja Zombies: Two types of zombies that you will love are Giant Zombies and Ninja Zombies. The giant zombie wreaks havoc by firing lasers through its seven eyes, knocking over vehicles, and collecting tons of coins. As for ninja zombies, their swords can go straight through vehicles. No need to flip them over as you can just slice them.
3. Avoid moving vehicles: In this game, of course, you want to avoid moving vehicles that might be in your way. And you should also be able to tell the signs of an approaching vehicle. You'll hear some honking in the background, and once you've done that, you should quickly tap with your finger so you can time your jumps correctly.
4. Do not upgrade certain items unless necessary: Certain quests in Zombie Tsunami require certain items to be upgraded. As such, you should only buy essential upgrades when you have to, which means saving you some hard-earned in-game money when the quest tells you so. If you level up before the mission, it will cost double what you normally pay.
5. Improve your jumping skills: You'll want to jump off at the very end of any given platform if you want to make sure you get a long jump every time you attempt a jump. Make sure you keep jumping until you're done. This will allow you to do almost all of your jumps and make them longer.
6. Complete long jump and fly missions: here are more tricks about jumping! If you're stuck on a two-second long jump mission, you're supposed to jump from a higher platform to a lower one, making sure your finger is held down during the jump. As for flying missions, the same goes for controlling dragons.
7. Sell those scratch tickets for some coins: If you want to get more coins from those scratch tickets instead of random prizes, then sell them. If you sell them, you get a lot of coins, which seems better than losing the lottery prize sometimes.
If you like this game then you can also try Hungry Dragon Mod Apk
Search playmods for more mod games
——Uploaded by the user
Show More

Category: Arcade Publisher: Mobigame S.A.R.L. Requirements: Andriod 5.0+ Publish Date: Fri Feb 03 12:17:51 CST 2023
Show More

Articles About Zombie Tsunami
Zombie Tsunami
Mod Menu
4.5.123 Update
Updated on 

Fri Feb 03 12:17:51 CST 2023

- Winter events!

- Bug fix and improvements

- Optimized for larger screens

- Blast Processing



Check out our Facebook page for more information about the new zombirds fusion: https://www.facebook.com/Mobigame-143172829084267/



Spread the word, and follow us on Facebook, Twitter, or Mobigame.net for updates.



Thank you for playing Zombie Tsunami
Show More

Reviews (0)

Write Review No content~