 The Legend of NeverLand VTC Apk v1.16.22110217
App Name:

The Legend of NeverLand VTC
1.16.22110217

for Android
Updated on
Wed Nov 09 00:45:10 CST 2022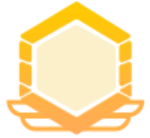 6.0 The description of The Legend of NeverLand VTC
The Legend Of Neverland VTC is the hottest open world role-playing game this year.

In this latest role-playing game, the world is so big, and we are so small.
Every time the song about the land of Cabala plays, the memories of a former paradise gradually appear, but now this legendary land is only a hell on earth!

Some explorers to Cabala also told that it was a forbidden land for humans, and anyone who had ever set foot in Cabala would hardly come back alive.

- Have you heard about Hoa Linh? Let's discover and learn this mysterious story in this unique open-world role-playing game, not only the silhouette of a new game, the best game of this year, the Legend of Neverland VTC also is the most talked about center of social networks.

- Ordinary people always think that the Flower Spirits do not exist. Even I have never seen Hoa Linh once in my life. But on the contrary, the legends about them are countless. Hoa Linh is as beautiful as a fairy, they are loyal and always accompany the owner in every battle.

SPECIAL GAME FEATURES:

[Freely explore the open world & unknown mysteries]
Dangerous Kingdom Corridor, Old barren ruins, traveling, extracurricular activities with friends are extremely attractive scenes and activities. And with companions, you'll never feel alone in this endless adventure.

[Hoa Linh helps make the open world role-playing game The Legend of Neverland become a new game monument, hot game and best game of all time]
Originating from beautiful flowers, Hoa Linh has grown, grown and turned into a human. Choose for yourself a beautiful Hoa Linh and start a wonderful journey to rebirth the land of Cabala once again!

[Freely switch various classes]
With diverse character classes including: Swordsman, Scholar, Ranger, Blacksmith, you can completely switch careers and attack styles you want anytime, anywhere. Do not forget to collect items and skillfully combine skills to increase combat power.

[Enjoy fashion design, shape & change character color]
In the land of Cabala, fashion is a concept that never overlaps. Every part including hair, clothes, skin tone, eye color can be freely dyed, and you can use your imagination to create unique beauty!

[Experience novelty and enjoy happy moments]
In addition to the tough battles and challenges, you can also experience all the leisurely and enjoyable daily activities such as fishing, catching insects, cooking and taking care of the family.

[AFK income and free use]
If you feel like taking a break and get out of the game, rest assured that you will still have "earnings" (even when offline). And finally, if the real world makes you feel lonely sometimes, come to Cabala to create happy moments for yourself!

The world is eternal, inherently the beginning is also the end. So have you chosen for yourself the date, time and place of departure to reincarnate this secret land of Cabala full of secrets? Let's explore at The Legend of Neverland!
If you like this game, you can try to play the similar games below:
——Uploaded by the user
Show More

Category: Role Playing Publisher: VTC GAme Requirements: Andriod 5.0+ Publish Date: Wed Nov 09 00:45:10 CST 2022
The Legend of NeverLand VTC 1.16.22110217 Update
Updated on Wed Nov 09 00:45:10 CST 2022

1. Hệ thống Dấu Ước
2. Cách chơi Vùng Nguyên Tố
3. Hệ thống Kết Hôn và Bạn Đời
4. Cách chơi Chiến Trường Bí Cảnh
Show More

Reviews (0)

Write Review No content~

PlayMods
PlayMods, Play More Fun!

Download
Other Mod Apk The Legend of NeverLand VTC Mod Menu
1. GHOST MODE
2. SPEED MULTIPLIER
3. MOD MENU
more