Tower of Fantasy Vehicles Unlock 、August 11th Tower of Fantasy Update

Ivy

5488

2022-08-12
Just yesterday, on August 11, the large-scale open RPG Tower of Fantasy ushered in a major update in history, and its rank surpassed Genshin Impact on the game list that day. Presumably this huge update has not only been enthusiastically sought after by a group of old fans, but also attracted a large number of new players from all over the world. As a game that has invested a lot of money, manpower and propaganda, Tower of Fantasy is really funny and playable. It is indeed a very good MMORPG in the game circle.
Today we are going to discuss the vehicles in the Tower of Fantasy.
The world of Aesperia is so vast, without a good ride, how can we easily shuttle between different places, and appreciate the scenery on the road? Moreover, a cool vehicle can also make us look very handsome. This is the beautiful pursuit of many players.The following are several new vehicles in the Tower of Fantasy. Unlocking any of them has special requirements, so let's get to know these latest Tower of Fantasy vehicles and learn how to unlock them!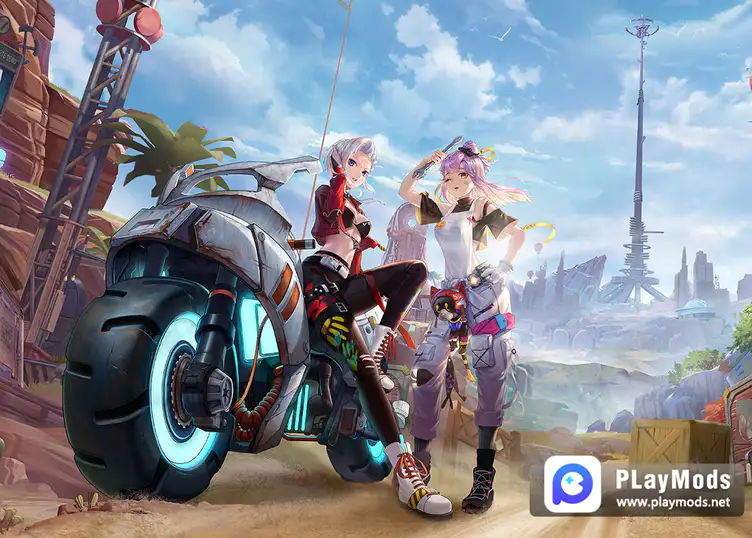 How to unlock the vehicle in the Tower of Fantasy
There are a lot of Tower of Fantasy vehicles to unlock here, some obtained by reaching game milestones, others by assembling special accessories. Many industrious Tower of Fantasy fans have already found the location of the accessories that these vehicles need. But about other accessories, we still don't know where they are, and everything still needs to be discovered and updated in the future.
TOF FALCON
Unlock conditions: Obtainable through main story quest line, during your first visit to Hykros
TOF 2613
Unlock conditions: originally a Chinese version exclusive, Hotta has now released 2613 as a pre-registration reward. If you pre-registered for Tower of Fantasy, you can claim it from the rewards page
TOF MECHBIRD
Unlock conditions: obtain through the Road Strife Global Launch Special Rewards Event, during week four of the launch celebrations. Check out the official Tower of Fantasy rewards overview page to find out more.
TOF DUST WHEELER
Unlock conditions: reach Grand Marshal rank in the PVP game mode Apex League. You receive it at the end of the season after reaching the rank
TOF CHASER
Unlock conditions: obtain and assemble both Chaser parts. They are:
Magnetic Rod: found near the top of the Rust Corridor, near coordinates (-830, 472)
Maglev Stalker: rare drop from the Vermin Brothers
TOF OMNIUM BEAST VII
Unlock conditions: obtain and assemble all three Omnium Beast VII parts. They are:
Omnium Beast's Right Arm: rare drop from Behemoths Surtur, Bergelmir, Farbauti, Mimir, and Utgarda
Omnium Beast VII's Left Arm: head to the warehouse near coordinates (90, 965), and release the barrier using password 1647. You can find the part inside
Omnium Beast Cockpit: location not yet known
TOF MONOCROSS
Unlock conditions: you need to collect and assemble all four Monocross parts in order to unlock this vehicle. They are:
Unicorn Power Core: location not yet known
Unicorn Bionic Frame: head to the facility at coordinates (660, -1235), and enter password 7092. You can find the Unicorn Bionic Frame at the end
Unicorn Cymberlimbs: from a chest near coordinates (925, -410)
Unicorn Independent Head: rare drop from bosses Devotee Eber and Devotee Noah
TOF VOYAGER
Unlock conditions: you need to collect and assemble all four Voyager parts in order to unlock this vehicle. They are:
Voyager Thruster: dropper by enemies Okka, Hethlu, Smoli, and Sendrys
Voyager Control Station: head to the warehouse near (510, 765) and use the password 3594 to get inside
Voyager Engine: location not yet known
Voyager Hull: location not yet known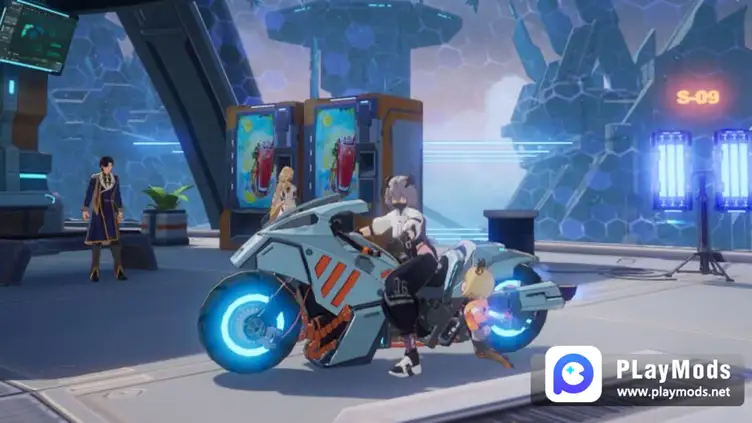 How to use the Tower of Fantasy vehicles
After unlocking these vehicles, you can select a vehicle you want to drive in the ESC menu, and click to enter the vehicle page, click on this vehicle and activate it.
In the process of exploring the world, you can press the assigned button to summon your vehicle at any time. While driving, you can still pick up items on the ground, but in the event of a dash and attack you will immediately dismount from your vehicle.
Each vehicle has its own maintenance missions that automatically refreshes on daily basis until your vehicle's maintenance level surpass your wanderer level. The higher the maintenance level of the vehicle, the more popular the vehicle is. Reaching certain vehicle maintenance levels will also unlock the function of paint, which you can use to change the color of the vehicle. Maintenance of a vehicle requires maintenance materials. You can buy them from sundry merchant or commissaries, enemies drops, or get them by opening passcode chests.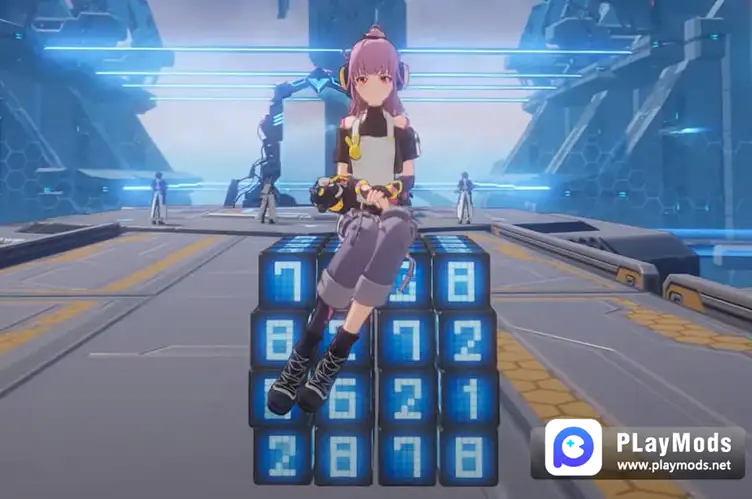 More details are in app: playmods