 Bed Wars Mod Apk v1.9.3.4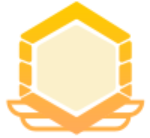 9.8 The description of Bed Wars
About Bed Wars Mod Apk
Bed Wars Mod Apk is a teamwork PVP game, you will fight with your opponents on the sky island, please protect your bed and destroy your opponent's bed as much as possible to prevent them from resurrecting. Defeat all opponents until victory is achieved. Try to build bridges to your opponent's island to destroy their beds, and go all out to gather resources to craft weapons that are easier to destroy your opponent's beds. Give full play to your imagination to use various props, I believe you will be able to play new tricks.
How to Play Bed Wars Mod Apk
Bed Wars Mod Apk allows players to challenge more game possibilities with an interesting attack and defense mode. 16 players are divided into 4 teams, each team of 4 people, appear on different floating islands. Only by building bridges can the floating islands be connected to each other, and players can reach the enemy's island to destroy the opponent's bed. Use the collected resources to buy a wide variety of building materials, weapons, tools, gunpowder, traps and many more super useful items. You can use various methods and strategies to defeat your opponents. Whether it is melee combat or long-range combat, you can use your infinite imagination to use these items flexibly to defeat your opponents.
Features of Bed Wars Mod Apk
Bed Wars Mod Apk's connection matching time is very fast, it only takes a few seconds to connect with players from all over the world and compete on the same stage. In addition, a variety of modes provide a wealth of game options, you can fight against your opponent alone or form a team with friends to fight together. Bed Wars Mod Apk also has powerful real-time voice chat and matching functions. After identifying the language used by the player, the system will automatically connect the player to a group of players who use the same language, allowing players to play the game without language barriers. , make more friends. In addition, players can also customize a variety of avatars and skins, thousands of skins for everyone to choose from, there must be a suitable one for you. Come as a character with great personality in Bed Wars Mod Apk.
If you still want to play this kind of adventure game, Bouncemasters Mod Apk can also meet your gaming needs.
——Uploaded by the user
Show More

Category: Adventure Publisher: Blockman Multiplayer Requirements: Android 4.4+ Publish Date: 09/01/2023