 Last Day on Earth Survival Mod Apk v1.20.2 (Mod Menu)
App Name:

Last Day on Earth Survival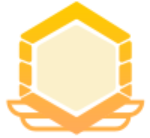 7.1

MOD Info :
1. Can cause higher damage
2. No bleeding
3. No need to eat food
4. Don't drink water
5. Dividing things apart will make more
6. The durability of things will not fall
7. You can make things directly
8. Teleportation The description of Last Day on Earth Survival
Mod Menu
Introduction of Last Day on Earth: Survival Mod Apk (Mod Menu)
Last Day on Earth: Survival Mod Apk (Mod menu) is a survival shooter. When the earth is in a doomsday crisis, the virus of zombies spreads rapidly in the crowd, and you wake up in this hellish environment. The happy life and social order of the last days have collapsed, chaos and the horrors of war have become routine, and now you are a survivor, no matter who you are, where you came from, or who you were. Welcome to the cruel new world...
Last Day on Earth: Survival Mod Apk (Mod Menu) How to Play
Last Day on Earth: Survival Mod Apk (Mod Menu) is also a role-playing game.So, firstly, you need to create a Survivor character and then find a shelter. Near your shelter, there are a large number of locations with varying degrees of danger. You can use the resources gathered here to craft everything you need to survive, including houses, clothing, weapons, and ATVs.
As you level up, you'll gain access to hundreds of useful recipes and blueprints for building and strengthening the walls of your house, learning new skills, and improving weapons. In addition to that, you can assemble a fast motorcycle, ATV or jet ski. Use these vehicles to travel to remote locations on the map and you'll gain complex blueprints and very rare resources. If a mechanic's soul is sleeping in your body, it's time to wake him/her!
Pets are an island of love and friendship in a zombie apocalypse. Cheerful huskies and smart sheepdogs will happily accompany you on raids and help you transport loot from hard-to-reach places when needed.
If you like to work with people, you can go to the city in the crater. There you can meet loyal companions. You can also join a clan to fight together with other players!
You have an entire arsenal at your disposal, including cool weapons and firearms that veteran hardcore gamers will envy, such as various sticks, small machine guns, M16 rifles, classic AK-47s, mortars, C4s, and more.
Forests, police stations, horror farms, harbors and bunkers are filled with zombies, looters and other random characters. Be prepared to use force or escape at any time. As long as you can survive, whatever!
Features of Last Day on Earth: Survival Mod Apk (Mod Menu)
The Last Day on Earth: Survival Mod Apk (Mod Menu) has added a lot of new features to the mod menu to make your gaming experience easier and richer. With the help of these new features, your normal attacks can deal higher damage to zombies. You can survive without food and water, without bleeding. The durability of items you own also doesn't decrease with use. In addition, you have the teleportation skill.
Last Day on Earth: Survival Mod Apk (Mod Menu) presents an open zombie world with 3D pictures, a vast map for survivors to explore, and a variety of weapons and survival tools to use, truly showing the life and combat details in the apocalypse.
If you still want to play such zombie battle, then I would recommend you to play MoonBox Mod Apk.
——Uploaded by the user
Show More

Last Day on Earth Survival
Mod Menu
1.20.2 Update

– Lunar New Year celebration is in full swing
– Fight the immortal spirit of Nian in Silent Abode
– Surprise Mu Lan with your combat skills in the battle arena
– Try your luck with a fortune cookie
– Obtain an exclusive outfit as a keepsake of the event
– Seasons 34 and 35
– Settlement improvements
Show More

Category: Role Playing Publisher: Kefir! Requirements: Android 5.0+ Publish Date: 28/01/2023