 Shadow Fight 3 Mod Apk v1.29.1 (Mod Menu)
App Name: Shadow Fight 3
1.29.1 for Android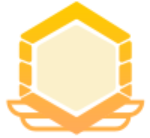 6.7

MOD Info :
Mod Menu
1.  Dumb enemy (Enemy do nothing) The description of Shadow Fight 3 Mod Menu
Introduction of Shadow Fight 3 Mod Apk
Shadow Fight 3 Mod Apk is an ink painting style action game. Legend has it that a hero will end the battle against shadow energy. He will have to learn three fighting styles, collect the best weapons and challenge the strongest fighters. The world is on the brink of an epic war. The mighty power unleashed by the Shadow Gate many years ago has been turned into a weapon, and now three war clans are fighting to determine the future of this power. Legionnaires want to destroy dangerous energies. The people of the dynasty wanted to use it for their own benefit. The mysterious ninjas of the Herald clan explore the darkest secrets of the shadow forces. Three clans, three worldviews, three fighting styles. Which side will you join? If you want to win, fight back with anger and courage!
How to Play Shadow Fight 3 Mod Apk
The operation interface of Shadow Fight 3 Mod Apk is simple and clear. The left hand controls the arrow keys, and the right hand controls the attack button. The attack buttons include boxing, kicking, weapon attack and big tricks. Players need to flexibly control the character to attack the enemy according to the battlefield situation and avoid the damage of the opponent.
Features of Shadow Fight 3 Mod Apk
The mod of Shadow Fight 3 Mod Apk is to numb the enemy i.e. the enemy will not attack you. This is an online role-playing fighting game that continues the story of the Shadow Fight world with new characters in 3D. Three clans for you to choose from: black ninja, noble knight, or skilled samurai? Warriors around the world are waiting for a hero who will fight for justice and end the struggle against the power of the shadows. Influence the storyline by choosing your clan.
Gather your personal arsenal of weapons and armor, experiment in combat and look cool in duels. After collecting the full set of gear, you will gain unique abilities that make it easier for you to win in brawls. Plan your strategy and lead the offensive game to the end.
Participate in regular themed events for RPG heroes where you can win rare skins, colors, weapons and armors. In these battles, you will face new heroes and learn many interesting details about the world of Shadow Fight. Shadow Fight 3 Mod Apk's colorful landscapes and realistic fighting animations rival console games.
If you are still looking for similar games, we recommend you to play The supreme duel match man mod apk.
——Uploaded by the user
Show More

Category: Action Publisher: Nekki - Action and Fighting Games Requirements: Andriod 5.0+ Publish Date: 22/08/2022